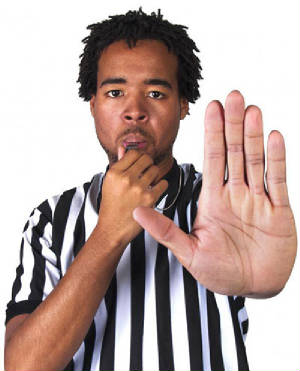 NEW CCJBC RULES FOR 2018-2019
Only the top 8 teams in each region will play in the post season tournament and there will be no waiting or byes. In this post season when you lose your season is over.

Gate fees for this season are set at TBD and TBD (ages 5 and below are free).

At the discretion of each program to charge the fee but for those that don't they will still have to pay a fee when they travel to a school that charges it.

The end of the season tournament admission fee is TBD and TBD.

There is a form posted in the forms section of our website that will allow a user that has issues with officiating go directly to Gregory Foster, the Vice President of the league. If there are other complaints regarding officials, please feel free to submit cell phone video via email to Mr. Foster if available.

SUNDAY - January 20th 2019 is the final day for regular season region games. January 26th and 27th are for makeup games that could not happen during the season so consider this and please make sure you keep it open when scheduling. If you wait until the 27th and it snows, there is no time to make it up before the post season tournament schedule is created.

Games that don't happen will be logged as home team forfeits.

The season ending tournament will begin the first weekend in February 2019 (Saturday, February 2nd) and last for 3 weeks.

We cannot stress enough that if you play a region game BEFORE you are certified it will be recorded as a forfeit.

EVERYONE CERTIFIES THE FIRST WEEKEND OF NOVEMBER (beginning 8am Saturday November 3rd based on instructions provided by your Region Vice President).

Score sheet issues can be minimized by loading your entire roster onto the sheet early in the year.

30 point lead in preseason tournaments only allows for running the clock. If the lead is 30 at halftime, the number of minutes in subsequent quarters should be reduced during the regular season.

Shorts cannot be rolled up. T shirts must match the main color of your jersey. Knee pads, tights should all match on a team.

The coaching box this season extends to the end of the bench.